LONG LIVE THE KING!
Remake is FF2ís Top Film of 2005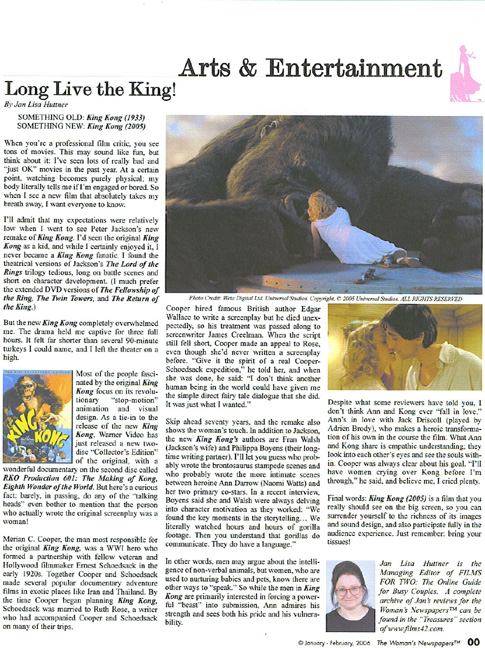 Click here for a downloadable pdf version of this article.
Click here for FF2ís 2005 TWOZIE Awards.

FF2 NOTE:
This article was originally published
in the January/February 2006 edition of
THE WOMANíS NEWSPAPERSTM
&
is posted here with their permission.