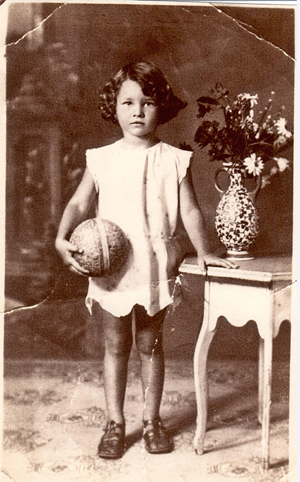 Jersey City, NJ (1936)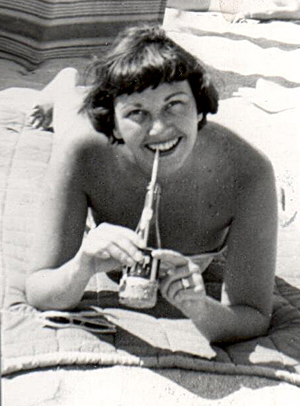 Florida Honeymoon (1951)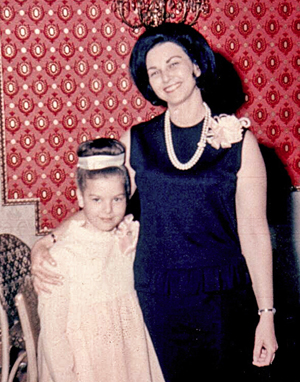 With Roberta @ Jan's Bat Mitzvah (1965)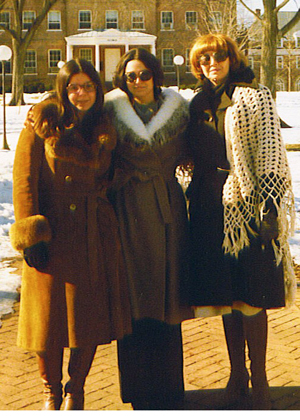 With Jan & Roberta @ Jan's Alma Mater (1978)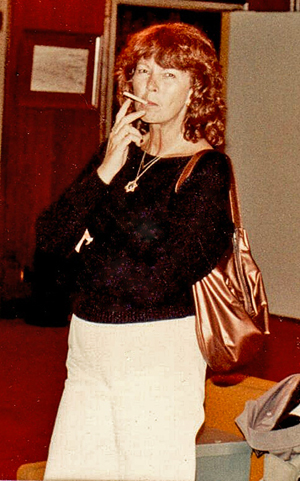 Iconic Pose Captured by Jan's Buddy Brad (1982)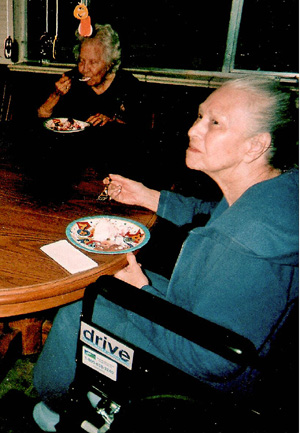 Last Birthday in Colorado Springs, Co (2007)

GRAVESIDE EULOGY
Beth El Cemetery
Paramus, NJ
April 13, 2008
This is normally the time in the service that the leader and then anyone in the party of mourners are asked to eulogize the deceased.
I found this somewhat difficult, because there are so many "Helene Hecht Huttners" to eulogize.
We could eulogize Helene, the big sister I trailed after on the way to and from No. 5 elementary school in downtown Jersey City, New Jersey.
Helene, the all state violinist, soprano, and honor society student (affectionately known as "Hecky") at Ferris High School [in Jersey City] who left a legacy that I had to match as "Helene's little brother" when I attended the same school after her graduation.
Helene, one half of the singing and dancing Hecht Sisters who entertained people and helped to sell war bonds during WWII: "Any bonds today? Bonds of freedom!"
Helene, the big sister, who took me to Saks Fifth Avenue to buy me my Bar Mitzvah suit.
Helene, the tender and loving mother of two accomplished daughters, who fought like a lioness against any injustice they encountered and thrived on their successes.
Helene, the doting, proud, and loving grandmother of Tamara and Adam, who made her later life so worthwhile.
Helene, the descendant of Lilith, the staunch feminist, who was fiercely independent and of her own mind, and passed that courage and strength to her daughters, Jan and Roberta.
Helene, the devoted and caring daughter, who shouldered the burden of responsibility for our mother Sophie when her sister and I were a distance away.
And last, the Helene who always walked so tall and proudly that someone once said to her, "You walk like Queen, so erect and regal." To which she replied: "I am a Queen!" And to the question that followed: "What makes you think you are a Queen?" "My father told me that I am a Queen."
Rest in peace my beautiful sister.
Ed Hecht
April 13, 2008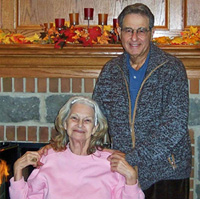 Helene & Ed in 2006
Photo Credit: Roberta