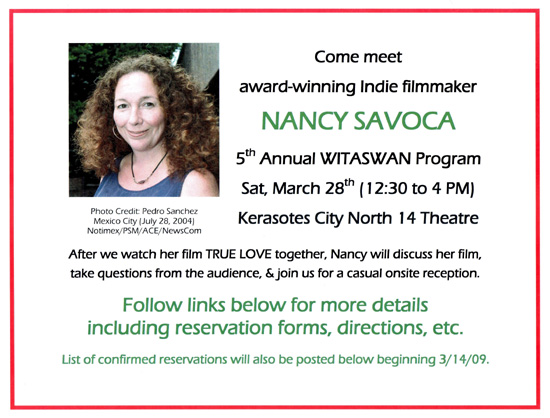 Director Nancy Savoca was born in the Bronx (NY) to Argentine and Sicilian immigrant parents. After graduating from NYU film school, she worked with filmmakers John Sayles & Jonathan Demme. In the late '80s, Savoca & her husband, writer/producer Richard Guay, raised private funds to shoot their first film TRUE LOVE, which won the Grand Jury Prize at the 1989 Sundance Film Festival. It was also nominated for three Independent Spirit Awards (Best Actress, Best Director, & Best Film).
Since that time Nancy has continued to direct films for television as well as theatrical distribution. Rich has also become a well-known Indie producer (most notably working with Bill Condon on KINSEY in 2004). They are currently finishing EL GATO, a documentary about the life of Argentinean Jazz giant Gato Barbieri, as well as adapting Ki Longfellow's novel THE SECRET MAGDALENE.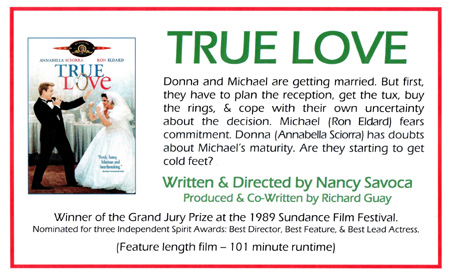 Click HERE for more information about TRUE LOVE on IMDb.